Grow Forward. Lead Markets.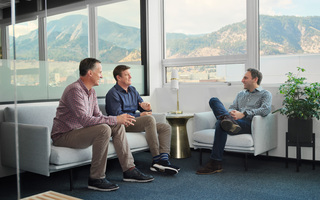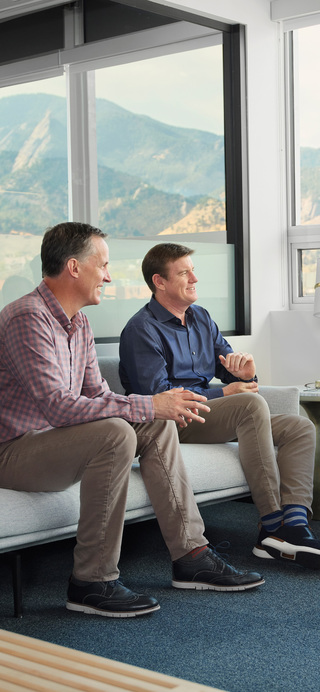 01 Align
A United Vision
We focus on helping you transform your company into a true strategic market leader — without compromising what made you successful in the first place.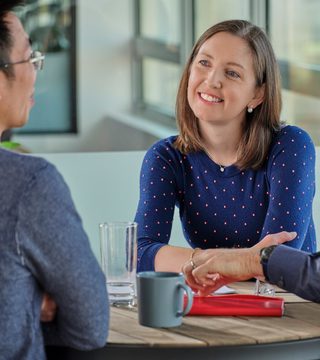 Pre-investment alignment is the cornerstone of our approach.
Before we invest, we sit down with you to review everything we've found during diligence, from third-party reports to key insights. We make sure we're aligned on what your future will look like and how we can help get you there, so that we can map a path to follow together.
To us, alignment doesn't mean incomprehensible spreadsheet models and endless task lists.
It means understanding your market and our role in expanding your leadership position. Our deal isn't done until we agree on a truly collaborative, highly versatile plan — because when it comes to the pitfalls and snags that go with building great companies, flexibility is essential.
Meet Our Market Leaders
Get to know the companies that partnered with Rubicon and came out on top.
02 Engage
Teamwork, Plain and Simple
In our opinion, "partner" is the most overused (and mis-used) term in private equity. Our engagement model isn't based on micro-detailed reporting templates and meaningless metrics — it's based on contributing tangible, strategic value.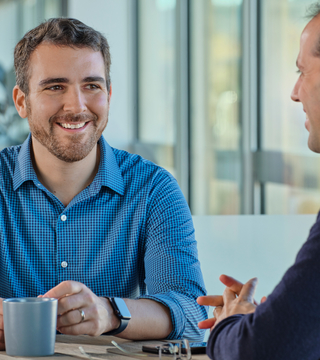 You're not looking for someone to try to do your job.
You're looking for added value that only a software industry expert with a track record of success and an in-depth understanding of your business can provide. And that's exactly our niche.
We focus on what really matters.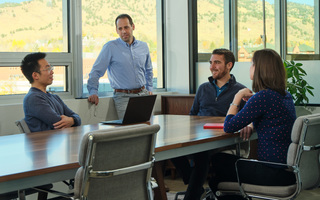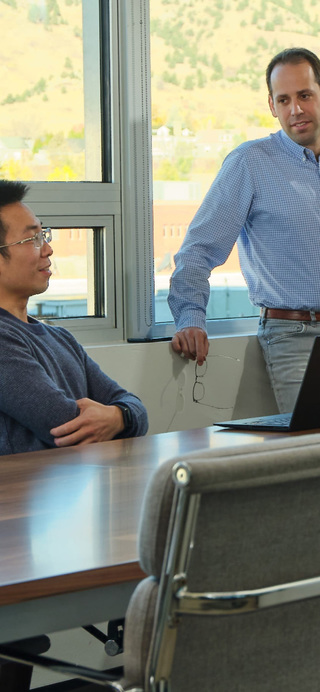 We focus on what really matters.
03 Accelerate
Swift and Sustainable Growth
Building a market leader is hard work. It takes just the right mix of experience and expertise, and a commitment to building value from the ground up — instead of cutting corners to achieve profitability. And with the right partnership, it can be a lot of fun.
Our experience and approach can help you rapidly scale to market leadership through M&A and structural organic growth initiatives. Let us combine our experience building market leaders with your specialized expertise in your market.
Stories informing the future
1 of 0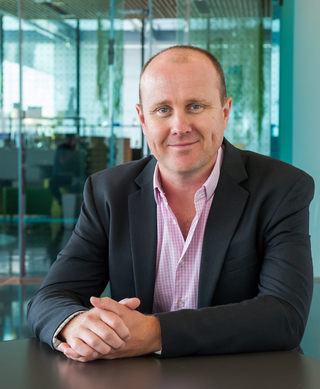 David Leach
Chief Executive Officer, Cin7
Rubicon helped us source execs with the ideal skill set and cultural fit, and efficiently integrate them into our high-performance team. After a smooth US-market entry, we became its leading inventory management software company almost overnight.
David Leach, CEO at Cin7
Mirko Holzer
Chief Executive Officer, Uptempo
Picking Rubicon to help us enter the US market was a simple decision — they have a track record of successfully guiding overseas companies to market leadership. Rubicon has helped us grow faster and more sustainably than anyone else could have.
Mirko Holzer, CEO at Uptempo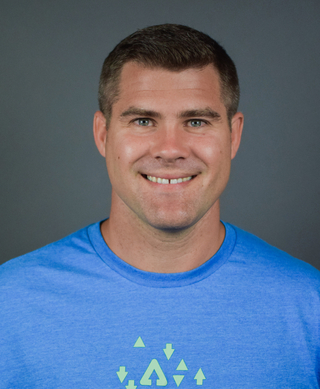 Brent Grinna
Chief Executive Officer, EverTrue
In the past, it has felt like we were building our business for our investors. With Rubicon, it feels like we are building our business with our investors. We are beyond excited to partner with Rubicon as we enter our next phase of growth.
Brent Grinna, CEO at EverTrue
The statement quoted above was made by an executive of a Rubicon portfolio company. Such executive has not received compensation for the above statement and this statement is solely his or her opinion and representative of his or her experience with Rubicon. Other portfolio company executives may not necessarily share the same views. A Rubicon portfolio company executive may have an incentive to make a statement that portrays Rubicon in a positive light as a result of the executive's ongoing relationship with Rubicon and any influence Rubicon may have over the governance of the portfolio company and the compensation of its executives. It should not be assumed that Rubicon's investment in such portfolio company has been or will ultimately be profitable.
04 Lead
Your Potential Realized
We understand that transparency and alignment are key to scaling to market leadership. That's why we're able to build intrinsically competitive companies together with our partners. And it shows — on average, our companies more than triple their growth rate and quadruple their size after joining our portfolio.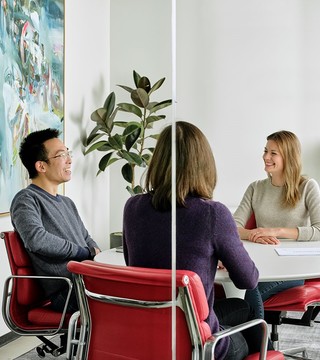 That is the value of market leadership.